Training and development
Please note: Due to the Coronavirus, face to face training will not recommence until it is safe to do so and not before January 2021.  It is hoped that some of the advertised courses will be available on-line. Please check the Enable training platform for up to date information.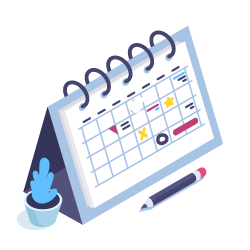 Training Programme 2020/21
CSAB and CSCP provide face to face training at three different levels: Foundation, Intermediate and Advanced. Please discuss your training needs with your Manager and find the best course for you.
Download Multi-Agency Training Programme 2020/21 [PDF: 537KB]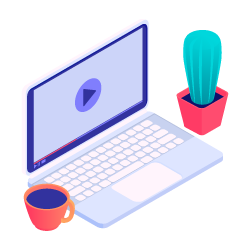 E-learning
In addition to training and events, we offer a wide range of e-learning which you can complete any time online.
Download E-Learning offer [PDF: 151KB]
Access e-learning system
What training do I need?
Staff who work across all levels of the Continuum of Need will require underpinning knowledge and skills at all levels dependent on their role and the requirements of the organisation.
A full explanation of what training is required based on your role can be found in our Multi-Agency Training Programme. Please see pages 7-11 under the headings:
Figure 1 – Continuum of Need and link to training level
Figure 2 – Skills and Knowledge Required – Children's Services Staff – At a Glance
Figure 3 – Skills and Knowledge Required – Adult Services Staff – At a glance
Accessing learning and development
We are using an event management system to request face to face training and e-learning.  The registration process for this system and course selection is the same for e-learning and face-to-face training events.
Allocation of a place is dependent on authorisation by CSAB /CSCP staff after which you will receive an email to confirm your place.  Create an account or sign-in to access the full offer.
All courses are free (unless stated otherwise) to people who work with people at risk and in need of care and support in Calderdale.
Cancellation policy
Anyone unable to attend a face to face course, is required to provide three working days' notice. The learner needs to cancel their place in the event management system, providing a reason for cancellation, in order to release the booking.
In the event of sickness or other unexpected reason for absence on the day, it is a line manager's responsibility to find an appropriate replacement to attend. If a replacement learner will be attending, it is important that this information is brought to the attention of the trainer and made clear on the signing in sheet. The original delegate needs to cancel their place in the system as soon as possible stating that a replacement attended on the day. The 'replacement' delegate then needs to request a place to show that they have attended.
Non-attendance or late cancellation of training courses wastes valuable places that can be used by other individuals.
If a learner does not attend a booked event, or cancels within 3 working days (without a replacement), a fee of £50.00 will be charged.
Data on absences is collated and discussed by the CSAB and CSCP at the Learning and Improvement sub group.