Information and advice for children and young people
Every child and young person has the right to be safe and free from abuse and neglect. If you are worried about yourself or someone you know is at risk, you are not alone. There are lots of organisations that can help.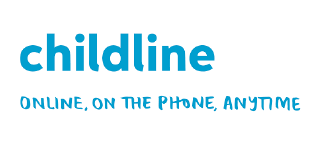 Childline
Childline is a free, private and confidential service where you can be you. Whatever your worry, whenever you need help, however you want to get in touch.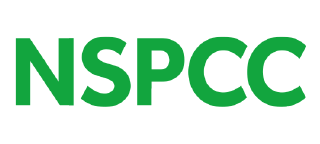 NSPCC
The NSPCC are the leading children's charity fighting to end child abuse in the UK.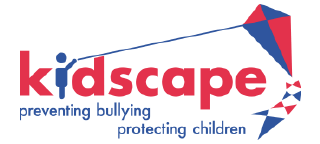 Kidscape
The vision of Kidscape is for all children to grow up in a world free from bullying and harm, with adults who keep them safe and help them to reach their full potential.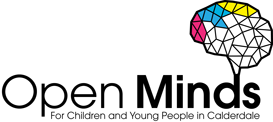 Open Minds
Open Minds will help you with questions about emotional health and wellbeing, showing you where you can find support.
What is abuse
Abuse can be broken down into four types:
Physical Abuse: when a grown up hurts you on purpose, for example: hitting, shaking, burning and suffocating.
Emotional Abuse: this could be things such as being ignored on purpose, called names and getting unfairly blamed for lots of things.
Sexual Abuse: this could be being forced to take a rude photo or take part in sexual activities.
Neglect: when you are not looked after properly by your parents/carers. For example: not getting enough food and drink.
If you or someone you know is being abused, it is important you let the right people know. You can report a concern on this website. For more information on abuse, see: Child Abuse
More information:
Bullying
Bullying can happen to anyone, anywhere. If you or someone you know is being bullied, you are not alone.
Bullying includes:
People calling you names
Making things up to get you into trouble
Hitting, pinching, biting, pushing and shoving
Stealing from you
Damaging your belongings on purpose
Taking your friends away from you
Spreading rumours
People threatening you, or being intimidating
Cyber bullying – anything that is online such as Facebook or Email
For help and advice on how to cope with bullying, visit the Childline website.
E Safety
The world is becoming more connected everyday. The internet and mobile phones has made it easily accessible to watch funny videos, listen to music and keep up to date with your family and friends. However, if you're not safe online, you could end up in a bad situation.
Do
Use hard to guess passwords
Make sure you know who you're talking too
Cover or unplug your web camera if it is not in use
Don't
meet someone you only know online
reveal too much personal information that could lead a stranger to identify you
send explicit photo's or videos of yourself to others because once they're gone you lose control of them
Childline has lots of information on how to stay safe online, sexting, cyber bullying: How to stay safe online.
Private fostering
If you are under 16 years of age (or if under 18 years, if you are disabled) and you are looked after by someone else who is not a close relative, for more than 28 days, then you are being privately fostered. A close relative is your brother, sister, aunt, uncle, grandparent, legal guardian or step-parent.
There may be many reasons why you are not living at home, it may be just your parent has had to go into hospital for a long stay, or your parents may be working or living in another country.
If you think you are living with private foster carers and want to talk to someone for help and advice, please contact:
Multi-Agency Screening Team (MAST) on 01422 393336 or for more information, read this leaflet Private fostering young people