Calderdale Safeguarding Children Partnership (CSCP)
Working Together 2018 has introduced Safeguarding Children Partnerships to replace Local Safeguarding Children Boards. The responsibility for this partnership locally rests with the three safeguarding partners, Calderdale MBC, West Yorkshire Police, Calderdale Clinical Commissioning Group, who have a shared and equal duty to make arrangements to work together to safeguard and promote the welfare of all children in a local area.
Calderdale statutory partners together with representatives from schools, the voluntary sector and all organisations working with children, young people and families have a duty to work together to safeguard and promote the welfare of children.
The Calderdale Safeguarding Children Partnership will link to other local strategic bodies including Calderdale Safeguarding Adults Board, Health and Wellbeing Board, Channel Panel and Community Safety Partnership.
The arrangements will provide increased opportunities to work more closely with the other Safeguarding partnerships across West Yorkshire in order to improve learning, share resources, increase understanding of the effectiveness of safeguarding activity and ultimately to improve services to and outcomes for children and families.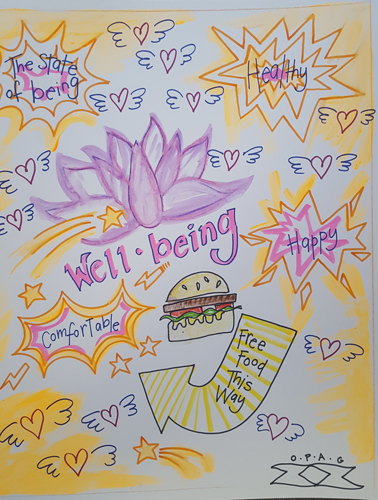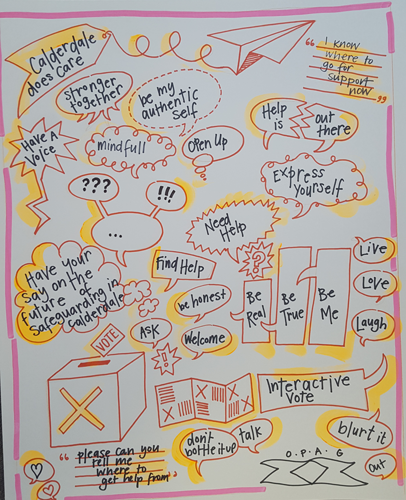 Calderdale Safeguarding Children Board secured a government Early Adopter grant to facilitate community engagement events with children and families in order to inform the new arrangements.  Click here for more details of how this event was organised and what was achieved. Faxfest Evaluation Report.  Four more events were organised across Calderdale during Spring 2019 to continue to consult with children and families in the community.  More information about the learning from these events is available here.
The Calderdale Multi-Agency Safeguarding Arrangements went 'live' in April 2019.
For more information about the partnerships, please contact Julia.Caldwell@calderdale.gov.uk. For more information about the Community Engagement Events, please contact Allison.Waddell@calderdale.gov.uk.